Most British musicians are lucky if they are celebrated by just one plaque. But we have found at least three for this famous musician, one of the most important conductors of the 20th century.
The first plaque to mark the eminent British conductor and cellist Sir John Barbirolli (1899-1970) is at his birthplace in London's Southampton Row in Holborn:
From 1913-1929 he lived in a Georgian house in nearby Marchmont Street. In the 1960's this was replaced by the controversial Brunswick Centre. A rectangular blue plaque stands on a plinth near to where his house once stood:
In 1936 he succeeded Toscanini at the New York Philharmonic and was guest conductor of many other orchestras with which he made numerous recordings as well as the musical director and conductor of Covent Garden Touring.
But Barbirolli is probably remembered above all as conductor of Manchester's Hallé Orchestra which he helped rescue in 1943 and conducted for the rest of his life. He lived in an art deco apartment just south of the city centre at Appleby Lodge from 1943-1962 which is commemorated by another blue plaque: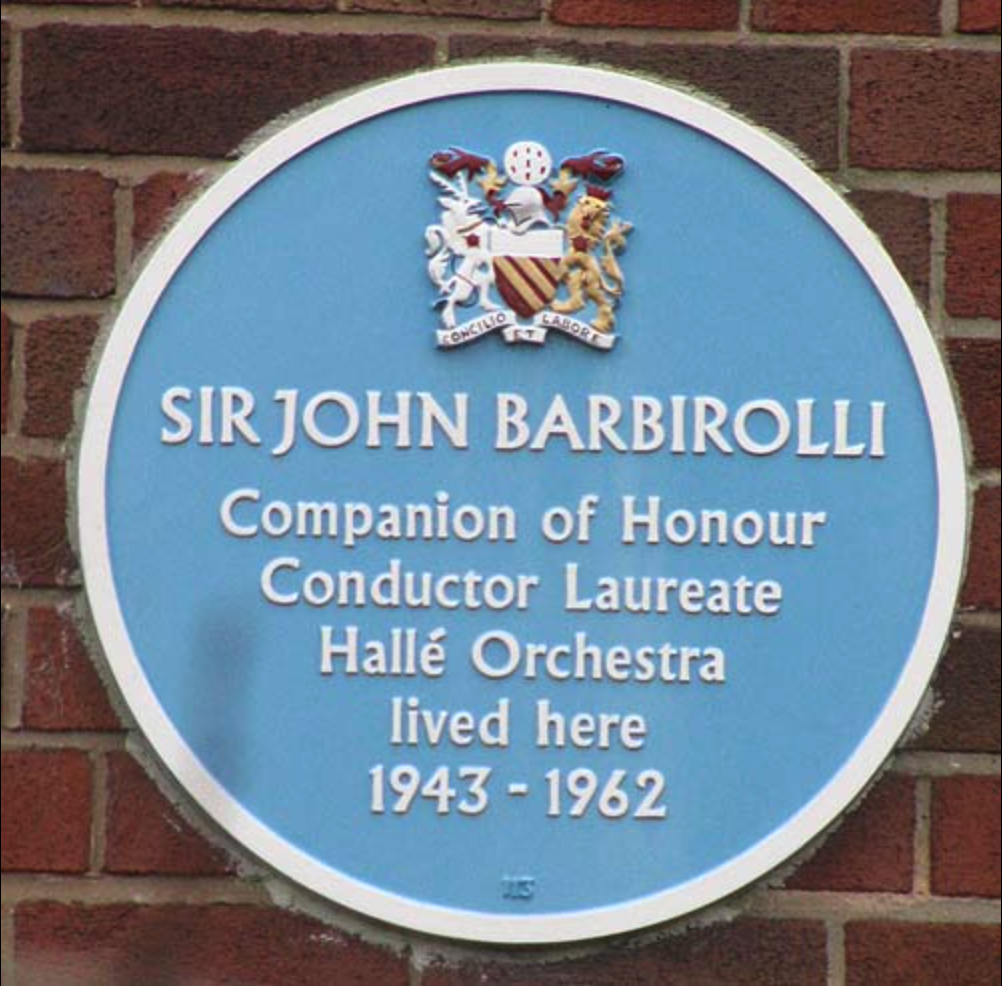 Barbirolli is often considered one of the champions of British composers such as Elgar, Delius and Vaughan Williams. When Barbirolli retired from the Hallé in 1968, after 25 years, he was appointed Conductor Laureate, Nevertheless, he continued to work and even on the day he died, he was rehearsing the New Philharmonia Orchestra for a forthcoming tour.
Manchester's Free Trade Hall was the original home of the Hallé – now a 5* Hotel The Edwardian Manchester, part of the Radisson Collection. Interestingly, the plaque here – in bright red, marks neither Barbirolli nor the Hallé but the Peterloo Massacre which took place near the site in 1819: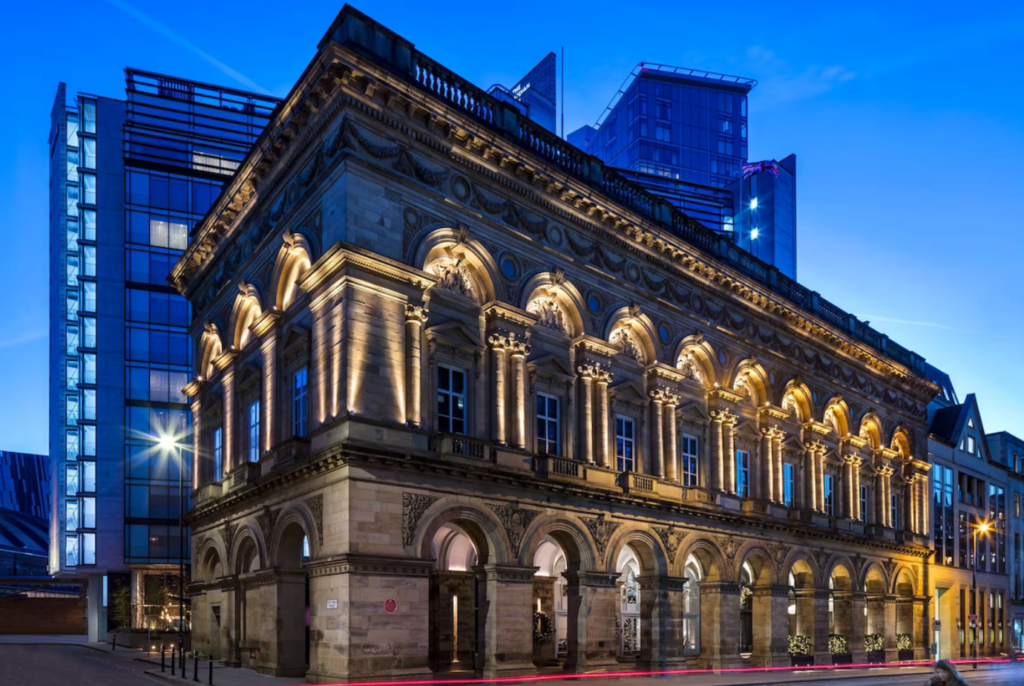 Nevertheless, it is very fitting that outside the new home of the Hallé Orchestra, the Bridgewater Hall, proudly stands a bust of the great conductor in Barbirolli Square:
Written by Nicholas Keyworth