The Holst Society and the Ralph Vaughan Williams Society are joining forces to host a day of concerts to celebrate their composers in Gloucester Cathedral on Saturday 12 November 2022.
Gloucestershire's famous composers
Composers Vaughan Williams and Holst shared strong links with Gloucestershire; Gustav Holst was born in Cheltenham in the house which is now a Victorian museum, and Ralph Vaughan Williams was born in the Vicarage at Down Ampney. As well as lifelong friends they became one another's chief critics.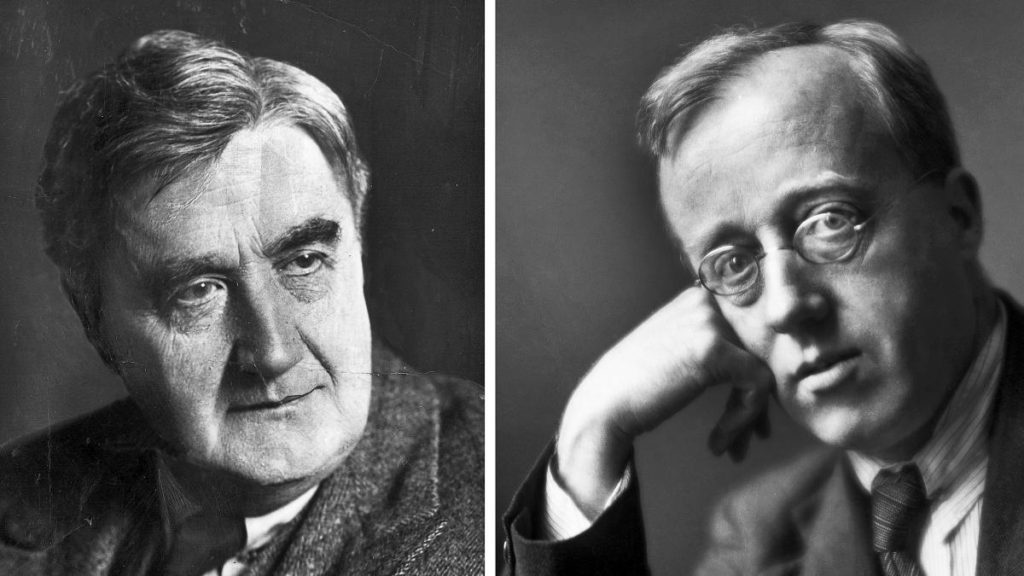 Chris Cope, Chair of the Holst Society said: 'This is a great opportunity to discover no less than 42 works composed by two of the country's greatest composers. This is an opportunity music-lovers really mustn't miss!'
Live music continues throughout the day
At 11am in the Chapter House, there will be a recital of songs by Holst and Vaughan Williams with soloists Emily Khatib, Maisie O'Shea and James Lawson accompanied by Adrian Partington at the piano.
This will be followed at 2pm by works for violin and piano by the two composers, to include the ever popular The Lark Ascending with violinist Hannah Roper and Pianist, Adrian Lucas.
At 4.30pm in Gloucester Cathedral, taking the place of Choral Evensong and Evening Prayer, there will be a special concert 'For Remembrance' in Gloucester Cathedral, which is to include Holst's Short Festival Te Deum and Nunc Dimittis and Vaughan Williams's Five Mystical Songs performed by the Choir of Gloucester Cathedral, organist Jonathan Hope and conductor, Adrian Partington.