Sir Julius Benedict (1804-1885)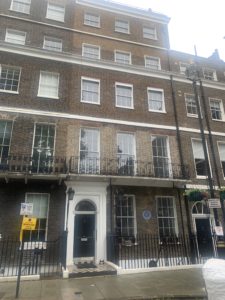 Crossing London's majestic Manchester Square enroute to the Wallace Collection I spotted a blue plaque on No. 2 – a rather fine late 18th century house in the south east corner where lived a composer and conductor of whom I was not very familiar.
This was the home of Sir Julius Benedict, probably best known for his opera The Lily of Killarney which was produced at Covent Garden in 1862. German-born but resident in England for most of his career, Sir Julius Benedict studied with composition with Johann Nepomuk Hummel at Weimar and Carl Maria von Weber at Dresden.
Weber introduced him to Beethoven in 1823 and he was soon appointed Kapellmeister of the Kärntnerthor theatre at Vienna. Two years later he became Kapellmeister of the San Carlo theatre at Naples where his first operas were produced.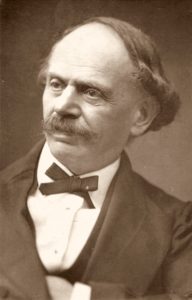 In Paris in 1835 he took the advice of Maria Malibran – a Spanish opera singer – with a reputation for a strong personality to relocate to London. It was here that his career took off with an operatic enterprise at the Lyceum Theatre and in 1838 as conductor of the English opera at the Theatre Royal, Drury Lane where several of his own operas were produced alongside those of the Irish composer Michael William Balfe. These included The Gipsy's Warning (1838), The Brides of Venice (1844), and The Crusaders (1846). 
In 1850 he accompanied Jenny Lind as accompanist and conductor on her tour to America. He returned in 1852 to became conductor at Her Majesty's Theatre where he wrote recitatives for the production of an Italian-language version of German opera, and where his own operetta The Bride of Song was produced.
Benedict wrote a march for the wedding of the Prince of Wales and Princess Alexandra in 1863 and various oratorio and cantatas were performed at festivals in Norwich (where he conducted every year from 1845-1878), Birmingham and the Crystal Palace. He came close to collaborating with WS Gilbert on a comic opera in 1875 but the project never got off the ground due to Gilbert's many other commitments.
He was knighted in 1871, and in 1874 was made knight commander of the orders of Franz Joseph I of Austria and Frederick I of Württemberg.
Written by Nicholas Keyworth