Jessy Lilian Reason (nee Wolton) was born in Balham, South London, in June 1878 (baptised, 21 June) and lived in Streatham for the next two decades. In the spring of 1902 she married Richard George Reason, a man 20 years her senior, in Penzance, Cornwall and they took up residence at Budleigh Salterton in Devon.
Her husband who had 'private means' was able to set up the marital home situated right on the sea-front on Marine Parade, along with a governess and servant. Their two children, Richard Edmond and Philip Martyn Reason were born in December 1903 and February 1907 respectively.
After the birth of her second son she began to compose music, mostly vocal at that time, then at some point probably around 1910 the family moved to "North Ridge" Dry Hill Park, Tonbridge, Kent. From there she enrolled at the Royal College of Music and started composition lessons with Eugene Goossens.
Between the outbreak of the First World War and the death of her husband in February 1932 (by which time they had moved, again, to Berkshire), Jessy Reason had composed over 70 pieces in a variety of genres including three string quartets, 30 solo songs and song cycles and a major choral work, Malini.
This was a setting of words by the Bengali polymath Rabindranath Tagore for soprano, chorus and chamber ensemble of over 100 minutes duration – a work which had the enthusiastic endorsement of her teacher, Eugene Goossens.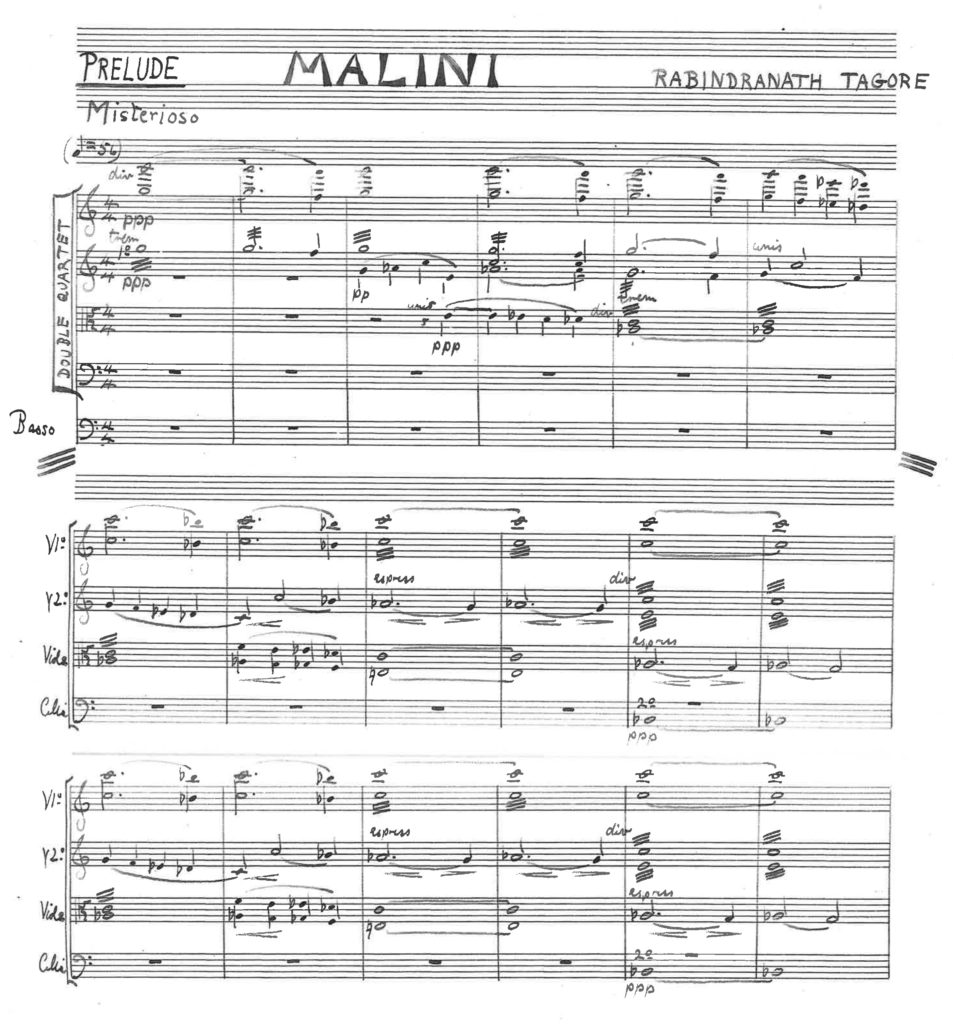 Her last completed work was a song dedicated 'to Alice', probably one of her grand-children, and dated 1936. Jessy died at her home in Northcourt Avenue, Reading on 7 June 1938, aged 60.
I found all her extant scores scattered around a second-hand junk shop in Leicester about 30 years ago – there may have been more hidden away somewhere and I carried out enough to fill two suit-cases. However, time was not on my side: we were just on our way to see a performance of Sondheim's Merrily We Roll Along at the Haymarket Theatre when we "popped in" to the junk-shop, not knowing what treasure we would find there.
How Jessy's musical legacy had made the journey from Reading to Leicester we may never know but perhaps it's now time to re-assess her contribution to British music around the time of the First World War and to the art-song in particular. A catalogue of her work is at least the start of the process.
View the Jessy Reason catalogue
Alan Poulton
We would be happy to hear from any readers who have any more information on Jessy Reason or have a photograph. Additionally, Alan Poulton has all the scores and parts and would be happy to make them available to any soloist, conductor or chamber ensemble for performance.